1. Boult vs Rohit
It is no secret that Rohit Sharma struggles against the incoming ball from left arm pacers. Trent Boult will try to exploit this weakness of his MI captain, but truth be told, this tactic could hamper a lot of other Indian batters as well. Rohit, who has finally cemented his place in the Indian test team will look to carry on his form from the England series and establish himself as a dependable test opener outside of the subcontinent.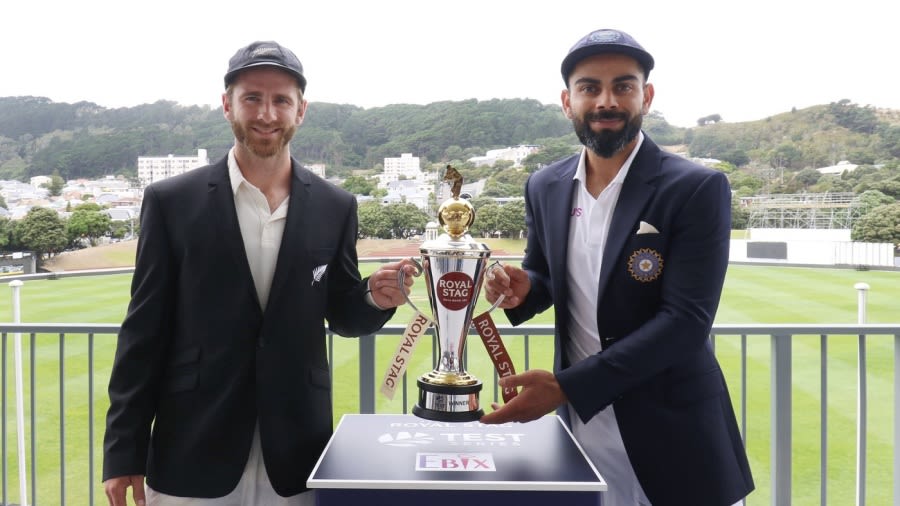 2. Bumrah vs Williamson
The number one ranked Kane Williamson has very few weaknesses when he holds the willow in his hands, and the task of dismissing him could well fall on the shoulders of India's spearhead, Jasprit Bumrah. Williamson could be tested against some consistent deliveries around the fourth or fifth stump channel, and then probably an inswinging ball every now and then. Bumrah is capable of delivering those at pace, and with the conditions helping him, he could well be a threat to the Kiwi skipper.
3. Southee vs Virat
New Zealand's premier fast bowler Tim Southee holds the record of dismissing the India captain the most number of times in international cricket - ten to be precise. Whenever Virat plays a test in England, the wretched memories of 2014 comes automatically to everyone's mind, though he did make amends in India's 2018 tour of England by smashing a century in the very first match. Southee however, could well test him with his away swingers to bring back the demons of 2014 Anderson.
4. Santner vs Pant
Rishabh Pant is in the form of his life, and his brutal brand of cricket in the longest format has impressed one and all. He likes to take on the spinners, as was visible when he counterattacked Nathan Lyon and Jack Leach from India's past two test series. With Santner, he'll get a much better range, and with the pitch unlikely to offer the left arm spinner much, we could be in for a treat. He could get out dancing down the track first ball against Santner or could smash four sixes in an over, we don't know that yet, but we'll get enough entertainment with him for sure.
5. Ashwin vs lefties
New Zealand fielded five left handed batsmen in their playing eleven in the first test against England, and almost all of them are expected to feature against India as well. Ashwin would be licking his lips as he has a great record against the left handers. Even though England pitches aren't supposed to offer a great deal of help to the spinners, the success of Graeme Swann and Moeen Ali against left handers over the years tells a different story altogether. His battle against the in-form Devon Conway would be the one to watch out for.
With so many individual matchups, we sure are in for a mouth watering clash come the 18th of June !
-- Jatin Shad