Kings XI Punjab barely managed to defeat hosts Royal Challengers Bangalore at the M Chinnaswamy Stadium. The visitors who were cruising along towards a victory committed hara-kiri through three run outs in the final stages of the match. Chasing 159 from 20 overs, Kings XI were left with just another five runs to get from the final over with enough batting resources left. However, the equation got to 5 from 4 and then later on to 2 from 2 balls. Left-handed Piyush Chawla ended all the fuss with a superb six off Vinay Kumar to prevent any thoughts of settling the game through a super over!
Kings XI Punjab were in total control of the run chase at 73 for 2 in 8.5 overs after opener Mandeep Singh departed with a well made 43 (from 30 balls with 6 fours and a six). Nitin Saini, the Wicket Keeper, came in at no.3 and scored a neat 50 from 36 balls with 5 fours before leaving the park with Kings XI Punjab needing another 13 runs to get from 22 balls.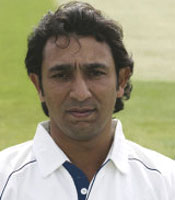 The match started to turn on its head when three key players – Azhar Mahmood, a well set David Hussey (45 from 29 balls with 2 fours and 4 sixes) and Abhishek Nayar, were all run out in succession! Luckily, the crucial six from Piyush Chawla got Kings XI Punjab to the finishing line after a dramatic penultimate over from Zaheer Khan which went for just the two runs!
RCB restricted to 158/5
RCB have been restricted to 158 for 5 on what looks to be a seaming pitch at the M Chinnaswamy Stadium in Bengaluru. Azhar Mahmood bowled well for Kings XI Punjab yet again taking 3 for 20 in his 4 overs.
The homeside was off to a steady start with Chris Gayle and Virat Kohli watchfully playing out the first 10 overs. Praveen Kumar bowled his 4 overs on the trot and conceding just the 8 runs! Gayle and Kohli started to go for the big shots eventually to put RCB on track for a big total.
Kings XI Punjab did well to get rid of the dangerously set Chris Gayle (71 from 42 balls with 6 fours and 4 sixes) and Virat Kohli (45 from 42 balls with 3 fours and 2 sixes) in consecutive overs to reduce RCB to 134 for 3 in 16.4 overs. The hosts struggled to get any big overs in the final stages to end up with 158 for 5.
Toss and Teams: Kings XI Punjab have won the toss and asked hosts Royal Challengers Bangalore to bat first at the M Chinnaswamy Stadium in Bangalore. For starters, Kings XI Punjab are still without Adam Gilchrist who is yet to recover from his hamstring injury.
RCB have made two changes with Andrew McDonald and Asad Pathan replacing Tillakaratne Dilshan and Harshal Patel. Kings XI have made three changes with Abhishek Nayar, Paras Dogra and Ryan Harris coming in for David Miller, Bipul Sharma and Bhargav Bhatt.
Royal Challengers Bangalore: CH Gayle, MA Agarwal, V Kohli, AB de Villiers (Wicket Keeper), SS Tiwary, AB McDonald, DL Vettori (Captain), R Vinay Kumar, AUK Pathan, Z Khan, KP Appanna
Kings XI Punjab: N Saini (Wicket Keeper), Mandeep Singh, SE Marsh, DJ Hussey (Captain), Azhar Mahmood, P Dogra, AM Nayar, RJ Harris, PP Chawla, P Kumar, P Awana