Being the T20 World Champions, West Indies went into the first T20 of the series against Pakistan as favourites. However, they came up with a very poor effort to hand Pakistan an easy 9-wicket victory. It was the kind of performance that either Pakistan over West Indies could come up with on a given day, knowing how inconsistent they can be. On Friday at Dubai though it was West Indies who succumbed to the temptation of poor play. Their batting was just not up to the mark, and the Pakistan bowlers feasted on the same.
The match was all but decided within the first five overs of the day. Batting first, West Indies would have been looking for a strong start, especially in the absence of Chris Gayle. But, that wasn't to be the case. The Windies stumbled to 22 for 5 in the fifth over, and there was no way back for them from that point. Johnson Charles and Ewin Lewis could not fire at the top, which put pressure on the middle order. Andre Fletcher too could not rescue the team, but the biggest disappointment was the wicket of Marlon Samuels, who gifted his wicket away.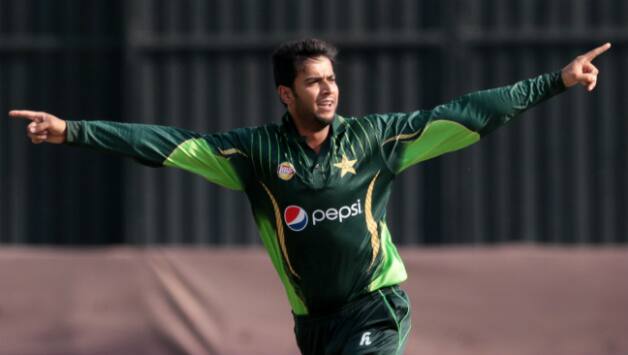 If West Indies were hoping for respite from the lower order, there was none to come there as well. From 22 for 5, they soon crumbled to 48 for 8. Nicholas Pooran, Kieron Pollard and Sunil Narine all falling in single figure scores. In fact, the gravity of West Indies' failure can be gauged from the fact that eight of the ten batsmen who were dismissed fell in single figure scores. Had it not been for Dwayne Bravo, who chipped in with a hard-fought half-century, with support from Jerome Taylor, West Indies would not even have reached 100.
For Pakistan, left-arm spinner Imad Wasim came up with a brilliant effort, claiming 5 for 14. It was the match-defining effort for sure. Wasim took out Lewis, Fletcher, Samuels and Pollard, thus breaking the back of the West Indies batting. The Windies batsmen just did not seem to have any idea of how to deal with Wasim's spin. Mohammad Nawaz was also brilliant. He claimed only one wicket, but gave away on 16 runs in his quota of four overs. Sohail Tanvir was the other bowler who made an impression. He sent back both Bravo and Taylor.
West Indies do not have much time to recover from the setback, as the second game will be played on Saturday itself. They must ensure that they get their batting in order. The experienced men like Samuels, Pollard and even Charles need to put their hands up. With the ball, while Saumel Badree has continued to be impressive, Sunil Narine needs to put up an improved show. As for the Pakistanis, they would want to continue their great work on Saturday as well, and seal the three-match series with one game to go. But, West Indies will be keen not to give up all that easily.
--By A Cricket Analyst